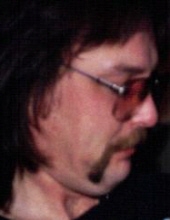 Obituary for Thomas P. Severt
Thomas P. Severt, age 59, of Merrill, passed away at his home on Sunday, October 25, 2020.

Thomas was born February 7, 1961, in Merrill, son of the late Donald and Lois (Lemke) Severt. He worked for almost 31 years as a laborer at Northern Wire, Merrill. His fondest memories were of his vacations with his family to the U.P. Thomas enjoyed deer hunting, bird hunting, and fishing. He also enjoyed fishing trips to Canada with his cousins. Thomas looked forward to getting together with his siblings for Sunday dinners.

Survivors include his son, Devon Severt of Merrill; step-son, Craig Voelz of Medford, Oregon; sisters, Debra (Todd) Schwartzman and Dianne (Brad) Detert, both of Merrill; brothers, Mark Severt, Chris Severt, Patrick (Jane) Severt, and Robert Severt, all of Merrill; and nephews and nieces, Adam Annis, Dale Severt, Bethany Detert, Katelynn Detert, Tiffany Detert, and Morgan Schwartzman. Tom was preceded in death by his parents, Donald and Lois Severt.

A private memorial service will take place at a later date. Taylor-Stine Funeral Home & Cremation Services, Merrill, is assisting the family.
Read More
Events