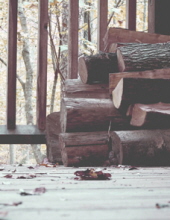 Obituary for Robert Bonke
Robert Bonke, 79, of Merrill, died Monday, May 1, 2017, at his home, under the care of Aspirus Comfort Care & Hospice Services.

Bob was born December 8, 1937, in Merrill, son of the late William H. and Emma L. (Krueger) Bonke. He married Jenine M. Wiederhoeft on October 14, 1967, in St. John Lutheran Church, Hamburg. She preceded him in death on March 16, 1984. Bob was a lifelong member of Trinity Lutheran Church, Merrill. He attended Trinity Lutheran School, Merrill, and was a 1955 graduate of Merrill Senior High School. Bob was a member of the Insulators & Asbestos Workers, Local 127, from 1966 until his retirement in 1999. Bob enjoyed working in the woods, planting trees, cooking maple syrup, and making firewood; hunting and camping in Colorado with his uncle Hank and Cousin Mark; and ice fishing for walleyes. Bob served in the United States Air Force from 1955 until his honorable discharge in 1959.

Bob is survived by two sisters, Lucille (Don) Eliason, Fremont, California, and Barbara Bonke, Wausau; one brother, Duane (June) Bonke, Merrill; one sister in law, JoAnn (Lyle) Mathwick, Beloit; and one brother in law, Stanley (Lorraine) Wiederhoeft, Hamburg; and several nieces, nephews, and cousins.

Services will be private, per Bob's request. The Taylor-Stine Funeral Home & Cremation Services, Merrill, is assisting with the arrangements.

Online condolences may be made at www.taylorstinefuneralhome.com.
Read More