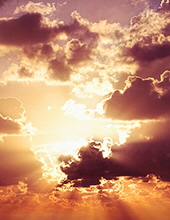 Obituary for Richard L. Wolff
Richard L. 'Dick' Wolff, 82, of Merrill, passed away on Saturday, March 6, 2021 while residing at Pine Crest Nursing Home, Merrill.

Dick was born July 2, 1938 in Merrill, son of the late Jacob and Lydia (Reifschneider) Wolff. After graduating from Merrill Senior High School, Dick briefly served in the U.S. Marine Corp and was honorably discharged. Dick tended bar at the former Hinz's Cork & Dyne in Merrill, and had also worked in the hospitality industry in various hotels in the Milwaukee area.
Dick is survived by his brother in law, Edward Strasser of Merrill, and many nieces and nephews. Besides his parents, Dick is preceded in death by his siblings, Henry, Walter 'Wally', Raymond, and James Wolff, and Ann Christopolis, Rose Engel, Barbara Strasser, and Rachel Bettin.

Burial of Dick's cremated remains will take place later this spring in Merrill Memorial Park. Online condolences may be made at www.taylorstinefuneralhome.com.
Read More