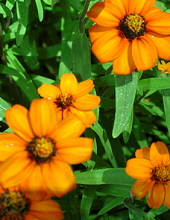 Obituary for Nancy A. Kunkel
Nancy A. Kunkel of 1706 East Sixth Street in Merrill, WI passed away October 25th, 2016 at Pine Crest Nursing Home in Merrill. Nancy was born on September 5, 1938, daughter of the late Leslie Pankow and Ruth (Lemke) Pankow in Pine River. She married Roger Kunkel on August 15, 1959, in Pine City, Minnesota. Roger survives. Nancy grew up on the family farm in Pine River, attended the former Springbrook School and graduated from Merrill High School in 1956. She began her working career at the former Hanson Glove factory in Merrill and continued to work in various capacities throughout her life, including the former Champs Family Restaurant, Peterson & Latzig Evergreens, and Wal-Mart in Merrill. Nancy liked to can, cook and bake for her family and friends. Many good times were had with family and friends at 1706 E. Sixth Street. In her earlier years, she enjoyed camping with her family and ice fishing, and she always enjoyed her Pabst Blue Ribbon. Nancy always enjoyed her trips to the casino. She picked out patterns and helped her Mother make many quilts throughout the years, which many family members still enjoy today. She was an avid Merrill Bluejay, Wisconsin Badger, Green Bay Packer and Milwaukee Brewer fan. Nancy always wore her team get ups for every game, even as recent as last week for the Merrill Bluejays and Green Bay Packer games. She also advocated for all her co-workers at Wal-Mart to wear some type of Packer gear on game days even if company policy didn't look favorably upon it. Nancy also enjoyed trips to South Carolina to visit both of her sons and their families.

Nancy was a lady of strong convictions, a quality some of us long for, and a quality some of us cannot handle. She always made good on her word.

Nancy is survived by her husband, Roger Kunkel; sons Kevin J. (Cindy) Kunkel of Summerville, SC and Kal Kunkel of Clemson, SC; grandchildren Adam (Krysta) Kunkel of N. Charleston, SC, Keidrian Kunkel of N. Charleston, SC, Karlie Kunkel (fiancé Stephen Scott) of N. Charleston, SC and Kellin Kunkel serving in the US Navy aboard the USS Monterrey in the Persian Gulf. Nancy has a great-grandchild on the way via Adam & Kryrsta. She is further survived by her sister, Marlene (Don) Fechtner of Merrill; sisters-in-law and brothers-in-law Carol Kunkel Krause of Merrill WI, Kathy Kunkel Frederick (Jack) of Wausau WI, Mike Kunkel (Sue) of Merrill WI, Mary Kunkel Pike (Bob) of Merrill WI, Betty Kunkel Ohloff (Dick) of Tomahawk WI, and Gloria Kunkel of Tomahawk WI. She is also survived by nieces and nephews, Warren Krause, Steve Krause, Todd Pike, Sandy Pike, Patrick Fechtner, Candice Fechtner, Sheila Smozynski, Molly Colton, Tim Frederick, Heather Frederick, Jennifer Wimmer and Becky Hofacker. She is also survived by her special neighbor Isaak Clapper.

Nancy was preceded in death by her parents, Les & Ruth Pankow; in-laws, Edward & Mildred Kunkel; grandchildren, infant Kamryn Kunkel and Andrew Kunkel; daughter-in-law, Joni Kunkel Krueger; and brothers-in-laws, Roger Krause and Bob Kunkel.

We are thankful to the kind caregivers and staff at Pine Crest Nursing Home and all those who have stopped in and visited with Nancy over the past several months. Please make any memorials to the charity of your choice in Nancy's name. Services will be held at a later date. The Taylor-Stine Funeral Home, Merrill, assisted the family with arrangements.

Online Condolences may be made at www.taylorstinefuneralhome.com.
Read More