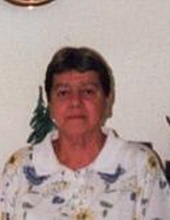 Obituary for Miriam J. 'Mim' Marquardt
Miriam J. 'Mim' Marquardt, 88, of Merrill, passed away Wednesday, February 1, 2023, at her home.
Miriam was born March 12, 1934, daughter of the late William and Margaret (Utech) Marquardt. She worked at Weinbrenner Shoe Company for 45 years. Miriam loved sports, she was a great athlete, participating in bowling, softball, and golf. She rarely missed attending family members sporting events. Miriam enjoyed trips to the casino and spending time with her nieces and nephews and other family members, especially at her cottage on Tug Lake. She was a member of St. John Lutheran Church, Merrill.
Miriam is survived by nieces and nephews; great nieces and nephews; and great-great nieces and nephews. She was preceded in death by her parents; and siblings, Merle Teske, Duane Marquardt, Myron 'Mike' Marquardt, Lyle Marquardt, Rodney Marquardt, and Phillip Marquardt.
The family would like to thank Compassus Ascension at Home, Compassus Hospice Care, and Inclusa, especially Deb and Dawn, who were incredible.
A celebration of life will be held at a later date. Taylor-Stine Funeral Home & Cremation Services, Merrill, is assisting the family.
Online condolences may be made at www.taylorstinefuneralhome.com
Read More