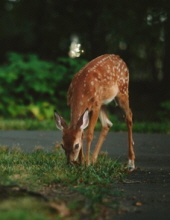 Obituary for Marty J. Fox
Marty J. Fox, age 59, of Gleason, passed away on Sunday, April 11, 2021 at his home while under the care of his loving family and hospice services.

Marty was born August 23, 1961 in Merrill, son of the late Leonard 'Sam' and Shirley (Prueser) Fox. Marty was currently employed at Wal-Mart in Merrill. He enjoyed hunting and fishing, especially ice fishing; being outdoors and enjoying nature; riding around the countryside in his golf cart; and helping out his neighbors on their farm. Marty was an avid gardener. He raised two huge gardens and enjoyed giving away his homegrown produce to family and friends. Marty's best times where spent with his family, and he adored his nieces and nephews.

Marty is survived by Marge (Brian) Nass, Marcie (John) Hanson, Jessica (Devin) Frick, Jax, Jayden, and Jamis Hanson, Marielle Nass, Ruth Hoefer, Eric, Adam, Mariah, Jason, Max, Lily, and Joey Murawski, and Florence and Mark McGill. Besides his parents, Marty is preceded in death by his son, Adam Krueger-Fox; and his sister, Marcy Kay Fox.

Marty's cremated remains will be buried in Forest View Cemetery, Town of Vilas, Langlade County. A Celebration of Life will be held at a later date.

The Taylor-Stine Funeral Home & Cremation Services, Merrill is assisting the family. Online condolences may be made at www.taylorstinefuneralhome.com.
Read More