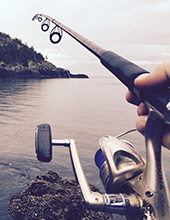 Obituary for Mark Allan Rilley
Mark Allan Rilley, age 65, passed away on Sunday, April 22, 2018, at Pine Crest Nursing Home, Merrill.

Mark is the sixth of six children born to the late Jerome C. Riley, Sr., and the late Katherine I. (Zischerk) Rilley. Mark is survived by his companion, Rose Kuhnke; sister, Karen (Bill) Leto; brothers, Jim (Elaine) Rilley, Dennis Rilley, Tim (Deb) Rilley, and Patrick Rilley; daughters, Nicole (Jason) Lingafelt, Nissa (Rich) Hochschild; his son, Michael Rilley, Sr.; his grandchildren, Riley, Kyla, Jacob, and Michael, Jr.; numerous cousins; and multiple friends, both local and in the 'hood and all along his diverse, full life. '

It was Mark's wish that there not be a viewing, memorial service, or wake. Mark will be cremated and his remains will be placed alongside our mother's in Wisconsin's beautiful north country.

The family of Mark Rilley would like to thank everyone for your kind thoughts and prayers during his illness. While Mark's death is sorrowful, he is at peace. "We know so little of the why, what the universe is, what infinity is. The veil around us is very fragile" – Conor McPherson.

Honoring Mark's passing would be incomplete without a special mention for the staff of Pine Crest. They are exceptional people who gave Mark tremendous care and untiring attention during his time with them. They have earned the Rilley family's deepest appreciation, heartfelt thanks, and never ending gratitude.

The Taylor-Stine Funeral Home & Cremation Services, Merrill, is assisting the family. Online condolences may be made at www.taylorstinefuneralhome.com.
Read More