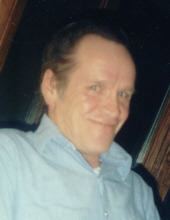 Obituary for Manley 'Steve' Burss
Manley 'Steve' Burss, 78, of Merrill, passed away Thursday, May 23, 2019 at Pine Crest Nursing Home, Merrill.

Steve was born April 1, 1941, in Otsego, Michigan, son of the late Albert and Georgia (Youngs) Burss. He married Anna Pigg on May 23, 1961 in Elcho, Wisconsin. She survives. Steve worked as a welder at Merrill Manufacturing for 23 years. He then worked at C&H Packaging. Later on he worked as a security guard for various companies around Merrill. Steve and Anna made their home in Irma and eventually moved to Merrill. He absolutely loved hunting and fishing, but his greatest joy was his grandkids. He also enjoyed spending time outdoors especially interacting with the chickadees. He would sit so quiet and still that the little birds would land on him and he could feed them.

Survivors include his wife of 58 years, Anna Burss of Merrill; daughter, Shelley Krueger of Oshkosh; son, James Burss of La Crosse; three grandchildren, Nathaniel, Jessica and Ashley; three great-grandchildren, Hank, Alaina and Saleen; sister, Kathy (Jim) Rehm of Barron, WI; and sister and brothers, Charleen, Bill and Ron. He was preceded in death by his parents; granddaughter, Lindsey Marie; and brother, Doug.

In accordance with Steve's wishes, there will be services. Taylor-Stine Funeral Home & Cremation Services, Merrill, is assisting the family with arrangements.
Read More