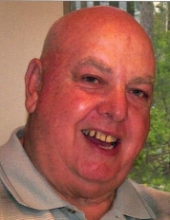 Obituary for Larry J. Holl
Larry J. Holl, age 85, of Merrill, died Monday, March 6, 2023, at Aspirus Wausau Hospital.
He was born August 15, 1937, in Merrill, to the late Elmer and Elsie (Lagessie) Holl. On October 23, 1965, he married Donna Belke at St. John Lutheran Church, Merrill. For many years, Larry co-owned and operated Trophy Bar. He later worked as a part time custodian at St. John Lutheran Church and School before his retirement. He served in the U.S. Navy from 1954 until 1958. He was a life member of V.F.W. Post 1638 Merrill. Larry was a member of the Merrill Bowling Hall of Fame. He enjoyed playing golf and had a hole in one on June 23, 2004. He also enjoyed going to Merrill High School sports and seeing friends there and getting to know the students.
Larry is survived by his wife, Donna. He is also survived by a sister-in-law, Carol Sprague; brother-in-law, Neil Belke and Loretta; and many nieces, nephews, and cousins.
He was preceded in death by his parents; four brothers, Gordon, James, Donald, and David; sisters-in-law, Dorothy, Marie, June, Karen, and Kristi; and brothers-in-law, Raymond, Richard, Duane, Donald, and Bruce.
There will be no memorial service. Donations in memory of Larry may be given to St. John Lutheran School, Merrill- Athletic Fund. Taylor-Stine Funeral Home & Cremation Services, Merrill, is assisting the family.
Online condolences may be made at www.taylorstinefuneralhome.com
Read More