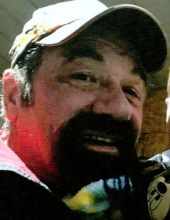 Obituary for Larry A. Langbecker
Larry Allan Langbecker passed away Saturday, April 14, 2018.

Larry was born in Merrill, WI to George and Mable Langbecker. There were two things in his life that came before all else: family and community. Larry cared deeply for his wife, children, and grandchildren. An avid outdoorsman, Larry's fondest memories were of learning to hunt and fish with his brother, Eugene, and camping during the summer with two of his grandkids, Brayton and Bryce.

Larry believed in hard work and bettering his community, values that have been passed on to his children. Larry was involved in the Pine River Fire Department since its beginning, serving as a volunteer fireman. He also served as Pine River Town Supervisor until his passing. Throughout the years Larry worked at Consumer's Co-Op, Hanz Trucking, Bugga Trucking, and Merrill Pavers, before starting his own business, Pine River Specialty Lumber. Building a sawmill himself to pursue this business venture was one of his greatest work accomplishments. Though, like most of his adventures, it was not without a couple hiccups. Problem-solving was one of his strengths, however, and he got it up and running in no time.

To his brothers, sisters, nieces, nephews and in-laws, Larry will be remembered as the life of the party, strong-willed, and sometimes a bit stubborn.

Larry was preceded in death by the love of his life and wife of 35 years, Chris Langbecker, his brother and role model, Eugene Langbecker, his parents Mable and George Langbecker; his mother-in-law, Bonnie Ollhoff; and his brothers-in-law, Robert Luedtke and Louie Marnholtz.

Larry will forever be remembered by his children, Leah Brown 'Princess', Larry 'Wimpy', and Lacy Fox 'the Favorite One'; as well as his daughter-in-law, Erin; and his sons-in-law, Craig Brown and Dan Fox. He will also be forever remembered by his siblings and in-laws, Leila Marnholtz and friend Beri Poi, Mike and Jean Langbecker, Marcie Luedtke, Karen and Jerome Christian, and Rick and Karen Langbecker. Countless laughs, memories, and a lot of troublemaking will be forever remembered by his grandsons, Brayton, Bryce, and Jameson. Larry is further survived by his father-in-law, John Ollhoff.

A celebration of Larry's life will be held at the Lincoln County Sports Club, Schulz Spur Road, Merrill, on Friday, April 20, from 3:00 p.m. until 6:00 p.m.

Taylor-Stine Funeral Home & Cremation Services, Merrill, is assisting the family. Online condolences may be made at www.taylorstinefuneralhome.com.
Read More