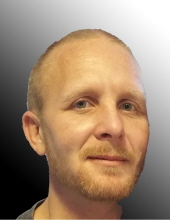 Obituary for Joshua John Graham
Joshua John Chilsen Graham, age 40, passed away on Sunday, December 2nd, 2018, at Sacred Heart Hospital in Eau Claire.

Joshua was born August 16th, 1978, in Anchorage, Alaska. He was the son of Roxanne Chilsen-Graham and Steve Graham. He was currently working as a fork lift operator for a commercial water distribution company.

Joshua was renowned for his cooking and baking talents. He enjoyed the outdoors, spending time with his children and family, and visiting various state parks throughout the state.
Joshua is survived by his mother, Roxanne 'Roxy' (Walt) Kobs, Iola; his father, Steve (Dee) Graham, Texas; two sons, Isaac Graham, Reedsburg, and Brayden Graham, Merrill; a daughter, Mari Graham and his girlfriend, Brittany Ritchie, Caddott; one brother, Casey Graham, Wausau; as well as other relatives and friends.

Joshua established his legacy by being an organ donor. At the time of this writing Joshua has given the gift of life to three organ recipients.

A celebration of Joshua's life will take place in the Merrill area at a later date. The Taylor-Stine Funeral Home & Cremation Services, Merrill, is assisting the family. Online condolences may be made at www.taylorstinefuneralhome.com.
Read More