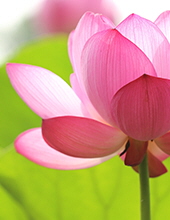 Obituary for Jeanne L. Heckman
Jeanne Louise Heckman passed away Friday, November 10, 2017 at Ascension Good Samaritan Hospital, Merrill.

Jeanne was born February 10, 1922, in Madison, Wisconsin. Her parents were Raymond Mathias Heckman and Mary Shafer Heckman. She attended Edgewater Grade and High School in Madison, graduating from Merrill High School in 1939. She attended Mount Mary College in Milwaukee, at that time a college for women. She graduated in 1943, having concentrated on courses in English, History, and clothing design.

During her summer vacations, Jeanne sold advertising for a Mount Mary College publication. This experience led to a job, following graduation, with the Chicago Tribune. In that position, she not only sold advertising, she also wrote a daily column. Jeanne, along with a group of about twenty Tribune employees, was given a two-month all-expense-paid tour of parts of the British Isles, Europe, Africa, and South America. This proved to be one of the highlights of her life.

Later, while working in Danville, Virginia, a casual encounter with a New York sales representative led to an interview for and a job with Elizabeth Arden Cosmetics in New York City. For the next twenty-five years – from about 1946 to 1972 – Jeanne was a sales representative for Elizabeth Arden, for whom she had a great deal of respect and affection. While she traveled widely, her home base was New York City. As a result of the far-flung clientele that she had, she met and became friends with many prominent people. She has many photographs and other mementos of those interesting and exciting years.

After her mother's death in 1972, Jeanne returned to the Midwest and joined the Milwaukee Company, an investment securities firm, working out of their Milwaukee office. Later, after her father's retirement from that same company, Jeanne returned to Merrill to live with and assist her father, whose death took place in 1992 when he was ninety-five years old. Jeanne, when she was ninety-three years old, concluded, "I've had a good life!" Jeanne had resided at Pine Crest Nursing Home in Merrill since shortly after suffering a stroke in early July of 2016.

Jeanne was preceded in death by her parents; her brother, Richard; her sister-in-law, Elsie; her sisters, Mary Elizabeth Heckman and Irene Gervais; and nephew, Joseph Gervais. She is survived by her sister, Barbara Heckman Angus and her husband, Jack, of Omaha, Nebraska, as well as their children – Mary, Jeanne Pulver, John, Kristin Shada, and Robert and wife Dawn, and families; the children of Richard and Elsie Heckman – sons, Michael and wife Angela, Steven and wife Fran, Paul and wife Sara, Phil and wife Nancy, and daughters, Susan and husband Jim Bialecki, and Patricia McCarron, and families; the children of Irene Gervais – Peter, David and wife Lisa, and Noel, and families.

The funeral liturgy will be celebrated at 11:00 A.M. Thursday, November 16, 2017 at the Taylor-Stine Funeral Home, Merrill. Sister John Marie Simien will preside. The family will receive friends beginning at 10:00 A.M. Thursday, November 16, 2017 at the funeral home. Burial will take place at a later date in St. Francis Xavier Catholic Cemetery, Merrill. Taylor-Stine Funeral Home & Cremation Services, Merrill, is assisting the family with arrangements.
Read More
Previous Events
Visitation
Taylor-Stine Funeral Home
903 E. Third St.
Merrill, WI 54452
Service
Taylor-Stine Funeral Home
903 E. Third St.
Merrill, WI 54452