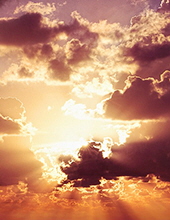 Obituary for James R. Voigt
James R. Voigt, age 76, of Merrill, passed away on Friday, May 11, 2018, at Aspirus Wausau Hospital.

James was born April 23, 1942, in Merrill, son of the late Ralph and Ernestine (Kleinschmidt) Voigt. James was self-employed. He is survived by three sons, Jeff Voigt and Jim (Gigi Heinz) Voigt both of Merrill, and Ralph Voigt of Stevens Point; two grandchildren, Brooke and Austin; four sisters, Dawn (Gerald) Schmidt, Merrill, Darlene (David) Herdt, Merrill, Shirley Hopkins, Wausau, and Carol (Mark) Pankow, Merrill; and five brothers, Ralph (Arlene) Voigt, Wayne (Virginia) Voigt, Gene (Phyllis) Voigt, LaVerne (Linda) Voigt, all of Merrill, and Mike Voigt of Texas.

The Taylor-Stine Funeral Home & Cremation Services, Merrill, is assisting the family. Online condolences may be made at www.taylorstinefuneralhome.com.
Read More