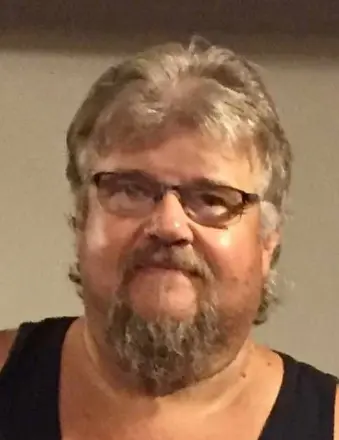 Obituary for Ernest 'Pat' P. Weisskopf
Ernest P. 'Pat' Weisskopf, 65, of Merrill, passed away Wednesday, July 26, 2023.
Pat was born January 17, 1958, in Merrill, son of the late Ernest and MaryAnn (Klade) Weisskopf. He graduated from Merrill High School in 1976. Pat worked at Mitchell Metal in Merrill and at the time of his retirement in 2021, he was the supervisor of the plating department. In addition to this, Pat dairy farmed with his parents and raised beef cattle with his brother, Corey. A short time ago, the two of them shifted their focus to crop farming. Pat lived his entire life in the Burgener Avenue area and was very proud of the new house he had recently built on the foundation of his old house.
Pat was a longtime member of Luther Memorial Lutheran Church in Gleason. In his free time, he enjoyed hunting, ice fishing, open-water fishing, and trips to Gogebic. He shot pool with a pool league in Merrill and Gleason. It was during this time that he received the nickname 'Speedy' as he was never too quick to make a move. He was a terrific uncle and was affectionately known as 'Tootsie' to his great nieces and great nephews because he would always honk his horn twice as he drove past their homes.
Ernest is survived by his sister, Diana (John) Allen of Merrill; brother, Corey Weisskopf of Merrill; nieces and nephews, Toby Allen (Gina VanDerGeest), Michelle (Brad) Krueger, and Joe (Samantha) Allen; great-nieces and great-nephews, Brenna Allen, Marley Krueger, Kaylynn Allen, Brady Krueger, Jaron Allen, and Jase Allen; several aunts; and many cousins. Ernest was preceded in death by his parents, Ernest and MaryAnn Weisskopf.
The memorial service for Pat will be held at 6:00 P.M. on Tuesday, August 1, 2023, at the Taylor-Stine Funeral Home. Rev. Greg Laska will officiate. Visitation will begin at 3:00 P.M. Tuesday at the funeral home.
Online condolences may be made at www.taylorstinefuneralhome.com
Read More
Previous Events
Visitation
Taylor-Stine Funeral Home
903 E. Third St.
Merrill, WI 54452
Memorial Service
Taylor-Stine Funeral Home
903 E. Third St.
Merrill, WI 54452