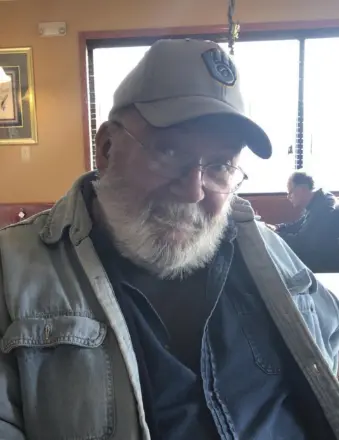 Obituary for David W. Seehafer
David W. Seehafer, 82, of Merrill, passed away Thursday, September 14, 2023, at Pine Crest Nursing Home, Merrill.
David was born April 28, 1941, in Merrill, son of the late Edward and Wilma (Calder) Seehafer. He married Judith Anderson in May of 1961. She survives. David enjoyed going to the casino, watching the Packers, fishing, hunting, and feeding the squirrels.
David is survived by his wife, Judith Seehafer; children, Wanda (David) Hooper, Wayne Seehafer, and Holly Burgener; grandchildren, David (Jeannie) Hooper Jr., Jessica (Derek) Miller, Jennifer (Tony) Garcia, Schylur Seehafer, Tanner Larkee, and Journey Burgener; sister, Carol (Gerald) Duwe; and brother, Dennis Seehafer. David was preceded in death by his parents, Edward and Wilma Seehafer; daughter, Hiedi Larkee; and sister, Joyce Knospe.
Taylor-Stine Funeral Home & Cremation Services, Merrill, is assisting the family. Online condolences may be made at www.taylorstinefuneralhome.com
Read More