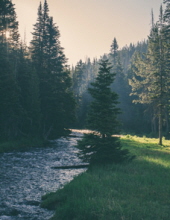 Obituary for Daniel Schulz
Daniel Schulz, age 64, of Merrill, passed away Tuesday, November 21, 2017 at Aspirus Wausau Hospital.

Daniel was born September 12, 1953 in Dubuque, Iowa, son of the late Roy and Albertina 'Tena' (Moor) Schulz. He married Jane Kleinschmidt on December 6, 1975, in Merrill. She survives. Dan worked for their family business, "Schulzs' Wrecking" later "Schulzs' Recycling" for 47 years, even into his retirement. Through those many years of dedication and hard work, he instilled a wonderful work ethic and sense of accomplishment in both his children, Jason and Danielle.

Some of Dan's hobbies over the years were: making maple syrup in the woods with his father-in-law and family, snowmobiling, bow and rifle hunting, re-loading shells, fishing, spending time at his cottage, spending time at the barn watching his daughter and granddaughter run their horses in the arena, cutting all the lawns in the Schulz families, working Saturday mornings on his 'to-do' lists, and making awesome lunches every day for himself and Jason. Dan was a man of few words but when he did speak, they were wise words!!

Survivors include his wife, Jane Schulz of Merrill; daughter, Danielle Schulz of Merrill and her daughter, Madison; son, Jason (Bobbi) Schulz of Merrill and their daughters, Cassie, MaKayla and Alexandra; brother, Steve (Cheryl Verdoorn) Schulz of Merrill; and nieces and nephews, Mary Jane (Dave) Mullins of Madison, Sarah (Bob) Campbell of Oshkosh, Nancy (Chad) Conley of Stevens Point, Stephanie (Dave) Miller of Woodbury, MN, John Adumat of Colorado and Scott Schulz of Merrill; as well as several aunts and uncles and cousins.

A private memorial service will be held. Taylor-Stine Funeral Home & Cremation Services, Merrill, is assisting the family with arrangements.
Read More
Events