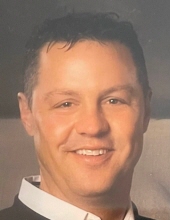 Obituary for Brian S. Lenz
Brian S. Lenz, 55, passed away of natural causes on Wednesday, December 14, 2022. Brian was born on August 28, 1967, in Wausau, son of Reinold and Marlene (Parsch) Lenz. Brian graduated from Merrill Senior High School and UW-Whitewater. He worked professionally in a variety of fields including lending, hospitality, and sales. He resided in the Milwaukee area most of his adult life, but also lived and worked in the Twin Cities for a number of years.
Brian will be remembered most for his outgoing and engaging personality, being able to have a conversation with just about anyone on any subject, and for being a generous friend and family member. He was an avid sports fan, who enjoyed attending games and watching them with friends. He commissioned a fantasy football league with his Merrill friends for many years. While he was quick to make new friends anywhere he went, he always appreciated his old friends and family the most. He was an uncle to five nieces and nephews who would attest that he was a very fun uncle. He left us way too soon and will always be missed and loved.
Brian is survived by his parents, Reinold and Marlene Lenz; sister, Brenda Lenz (Mark Giese); brother, Brad (Gina) Lenz; five nieces and nephews; aunts and uncles, Gerri Loy, Larry (Eunice) Parsch, Lyle Rusch, and Lois Obermeier; and many cousins. Brian was preceded in death by his grandparents, William and Helen Lenz, and Lorence and Betty Parsch; aunts and uncles, Miram Lenz, Jean Rusch, Chuck Parsch, Gerry Parsch, and Vern Obermeier.
Private family services will be held at a later date.
Taylor-Stine Funeral Home & Cremation Services, Merrill, is assisting the family.
Online condolences may be made at www.taylorstinefuneralhome.com
Read More