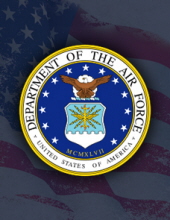 Obituary for Alvin Shimek
Alvin Shimek, age 87, formerly of the Town of Birch, Lincoln County, passed away on Friday, November 30, 2018, at Mount View Care Center, Wausau.

Alvin was born February 3, 1931, in Manitowoc, son of the late Joseph and Alma (Wendorf) Shimek. Alvin honorably served in the U.S. Air Force during the Korean War. He was a proud member of the Teamsters Union and was employed as an Over the Road Truck Driver, working with Consolidated Freight Ways. Alvin enjoyed deer hunting.

Alvin is survived by his children, Matthew (Ann) and their son Ian, Mary Jean and her children Olivia, Simon, and Sophia; sister, Patricia (Floyd) Lonzo; nephew Mark Meyer and his family; and many nieces and nephews. Besides his parents, Alvin is preceded in death by his wife, Marilyn (divorced); and siblings Steve, Joe, Rhea (Frank) Curand, Lloyd, Gertrude (Melvin) Meyer, Paul (Bettie), and Robert.

A private family memorial will be held at a later date. Taylor-Stine Funeral Home & Cremation Services, Merrill, is assisting the family.
Read More