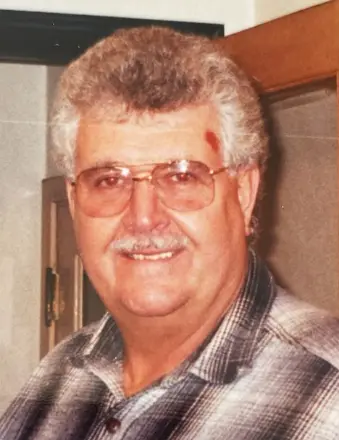 Obituary for Alan F. Janquart
Alan F. Janquart, 77, of Merrill, passed away Wednesday, July 26, 2023, at his home under the care of his family and Interim Hospice.
Al was born April 25, 1946, in Green Bay, son of the late Norman and Laverne (Linssen) Janquart. He married Gale Lindstrom on October 1, 1966, in Green Bay. On October 1, 2023, they would have celebrated 57 years together. Al worked for Wisconsin Public Service for over 40 years and retired in 2010. He worked most of those years at the Merrill Hydro Dam. Al also worked as a carpenter and built two houses. He and his family eventually resided in both of those houses. Al was an avid sportsman and outdoorsman and belonged to the Harrison Hills ATV Club. Al enjoyed hunting, fishing, camping, using his ham radio, and spending time with his son Todd going to Morgan Creek Hunting Lodge, a warm and welcoming 'guys camp'. He loved going there most of all with his brothers: Tim, Jerry, and Paul, all three waited to welcome him into heaven. He was a very patient man who loved his family, especially his children and grandchildren.
Al is survived by his wife, Gale Janquart of Merrill; son, Todd (Sue) Janquart of Marenisco, Michigan; daughter, Tracey (Lance) Romanowski of Merrill; grandchildren, Riley Janquart, Spencer Janquart, Rachael Romanowski, and Erin Romanowski; sister, Julie Janquart (Julie Van Lannen); brothers, David (Candi) Janquart, Rick Janquart, Bob (Kathi) Janquart, Tom (Alice) Janquart, and Joe Janquart (Michelle Crooks); brothers-in-law and sisters-in-law, Darlene Janquart, Joyce Janquart, Will Hogan, Steve (Mary) Lindstrom, Wendy Lindstrom, Mark (Vicki) Lindstrom, Jane (Greg) Stevenson, Dan (Pam) Lindstrom, and Amy (Conrad) Sternot; numerous nieces and nephews; his beloved dog, Piper; and his grand dogs, Charlie and Scout. Al was preceded in death by his parents, Norman and Laverne Janquart; father-in-law and mother-in-law, Jack and Dorothy Lindstrom; brothers, Tim Janquart, Jerry Janquart, and Paul Janquart; sister, Mary Hogan; sister-in-law, Kellie Janquart; and nephew, Daniel Janquart.
The family would like to thank the entire team at Interim Health and Interim Hospice for their care, especially Tim, who led the care team, palliative care nurses, Danielle and Sarah, and Al's nurse, John. They were so careful with Al and with Gale and her feelings. The family would also like to thank all of the doctors and staff at Aspirus Cancer Center for the excellent care of Al over the last four years, Aspirus Urology, Orthopedic Associates of Wausau, especially Dr. James Sutherland, Dr. Benjamin Herdrich of Surgical Associates for his excellent aneurysm care time and time again, Dr. John Wheat and his wonderful nurse, Eva, for family care, always using a calm and gentle approach, and the Merrill Fire Department for their help getting Al back home.
Lastly a shout-out to many family and friends in the CB radio world, those friends on Facebook, and Paula, who came to the house to cut Al's hair. All of you were so very important in his life, especially when he could no longer walk.
The memorial service for Al will be held at 1:30 P.M. on Saturday, September 9, 2023, at the Taylor-Stine Funeral Home. Visitation will begin at 11:00 A.M. Saturday at the funeral home.
Online condolences may be made at www.taylorstinefuneralhome.com
Read More
Previous Events
Visitation
Taylor-Stine Funeral Home
903 E. Third St.
Merrill, WI 54452
Service
Taylor-Stine Funeral Home
903 E. Third St.
Merrill, WI 54452